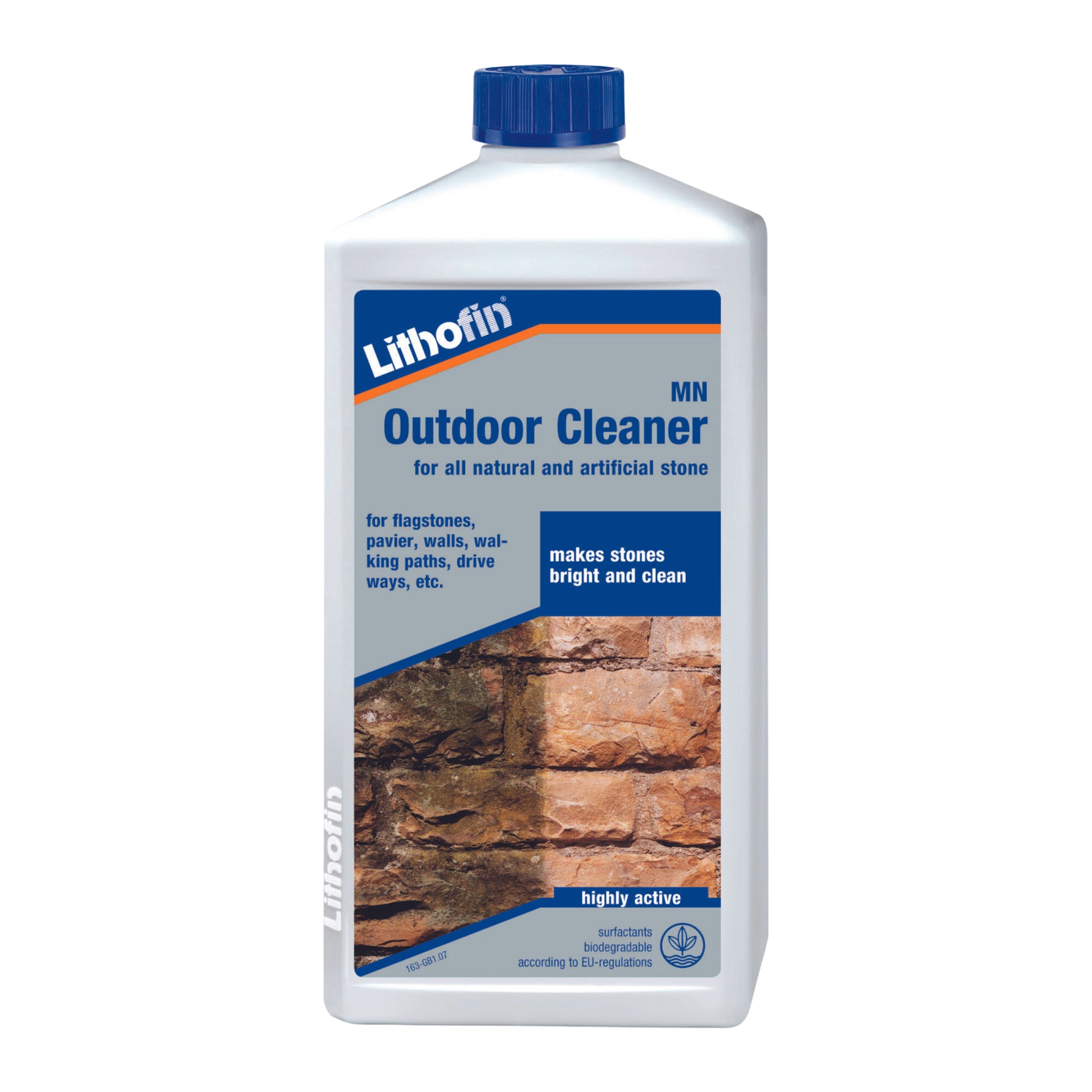 Lithofin MN Outdoor Cleaner 1L
Product description
Installation
Delivery & Returns
How To Order
Stiled recommends using Lithofin products for the care and cleaning of your new porcelain tiles. This product is a safe and recommended way to clean your porcelain tiles.
Removes stubborn green and dark deposits as well as stains caused by trees or Flowers from all natural and artificial stone surfaces. Flagstones, pavier, walls, paths, etc. are immediately restored to their original colour.
Product type: chlorine based cleaner
fast acting
easy and safe to use
for outdoor use only
We would always recommend that a professional landscaper or tiler install your new tiles.  There are 4 main installation methods: Pedestals, Adhering onto a Concrete Slab, Loose Lay and Laying onto Mortar. For user-friendly installation advice, please refer to our Installation Page.
Standard Delivery
FREE on orders over £350 (excluding some Post Codes)
For orders under £350 cost calculated at checkout
2-Day Delivery Service (Cut-off 11am. Delivers between 8am - 6pm). If you prefer a delivery service beyond our standard 2-days, please send an email to orders@stiled.com indicating the date(s) you prefer, and we will work with you directly.
Returns
You can return your full order to us within 30 days for a complete refund. Please see our returns page for more information.
Ordering is easy.  These tiles are sold by the box and simply enter how many square meters you'll need and we'll tell you how many boxes are required to cover that area.
Alternatively, if you know how many boxes you need, you can simply input that number.  We suggest that you tick the box to include 10% to cover cuts and wastage.