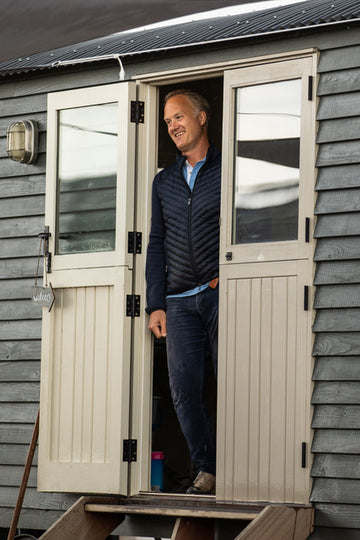 Matt Williams, Founder
Stiled Leadership
I have spent the majority of my career in the tile industry, including serving as the CEO of the largest UK tile retailer for 12 years.  I founded Stiled, along with family & friends, with a simple vision.  I have always loved our great outdoors in all its forms & seasons & wanted to help people use porcelain tiles to create exciting & enticing outdoor spaces they are proud of & want to share.
All Stiled, no slip
About Stiled
Stiled is the new specialist in outdoor porcelain tiles.  It was established with family and friends sharing a simple dream to help people use porcelain tiles to create outdoor spaces they are proud of and want to share.
We all love the outdoors and it was clear to us that outdoor spaces in all their forms were becoming more important for people, businesses and communities.
Our Team
We are a team of tile and design experts who have extensive experience of tiles and particularly the performance benefits of porcelain and how it can work for you. Everything is done to ensure your project is the very best it can be.
We have a combined experience of over 50 years in the tile industry.  This includes a former CEO of the largest UK Tile company, an international tile specialist and global sourcing expert, working closely with both suppliers and manufacturers. In addition, we are very lucky to have a design, colour, and trend consultant with over 15 year of experience working with both British and European retailers.
The Beauty of our Products
Through our experience of the interior tile market, we wanted to bring you the huge advantages of using sustainable porcelain over stone and wood for any outdoor settings, where the creative design possibilities are endless. Our tiles are a unique high quality collection, sourced and stocked solely from European factories that we know well and trust.  We offer you affordable prices and support by 1st class personal customer service every step of the way.
Our design consultant believes that the attention to detail that's been previously given to our interiors is now being expanded to our outdoor living spaces. Additionally, gardens have become more important than ever for our well-being, so the choice of that perfect patio has never been more important. Alongside quality, we put style and colour at the forefront of everything we do from the careful selection to the layout and finish.
The Website Experience
We wanted to create a business that was entirely customer focused and to make the selection and ordering process as seamless and as easy as possible. We have worked very hard to use the most up to date technology to create a website that allows you to understand the look and feel without the need for stores, and is a pleasurable and easy experience from start to finish. In addition, we are here to answer any queries and advice. 
We believe in fair, honest and straightforward pricing.  Without stores we can ensure that we are highly competitive, and you can relax knowing that you get our very best price every single day of the year.